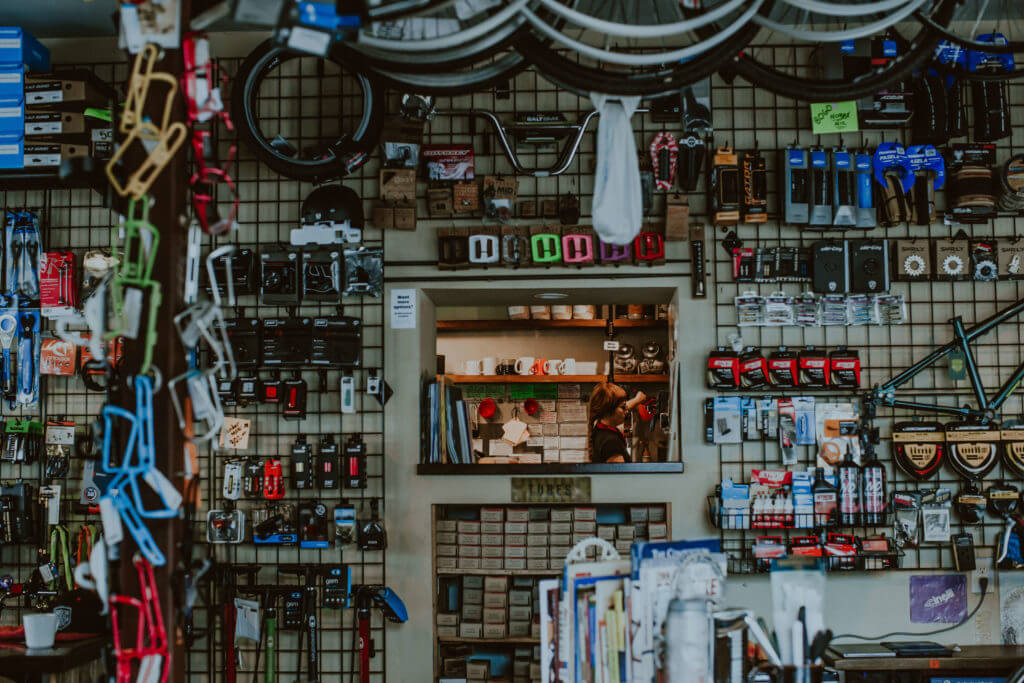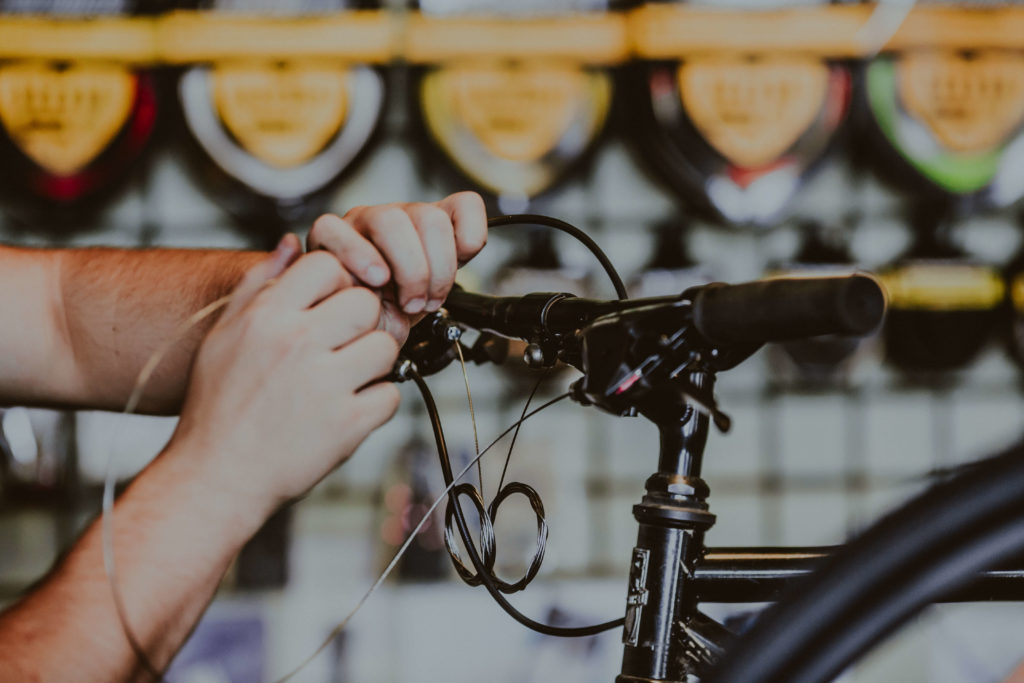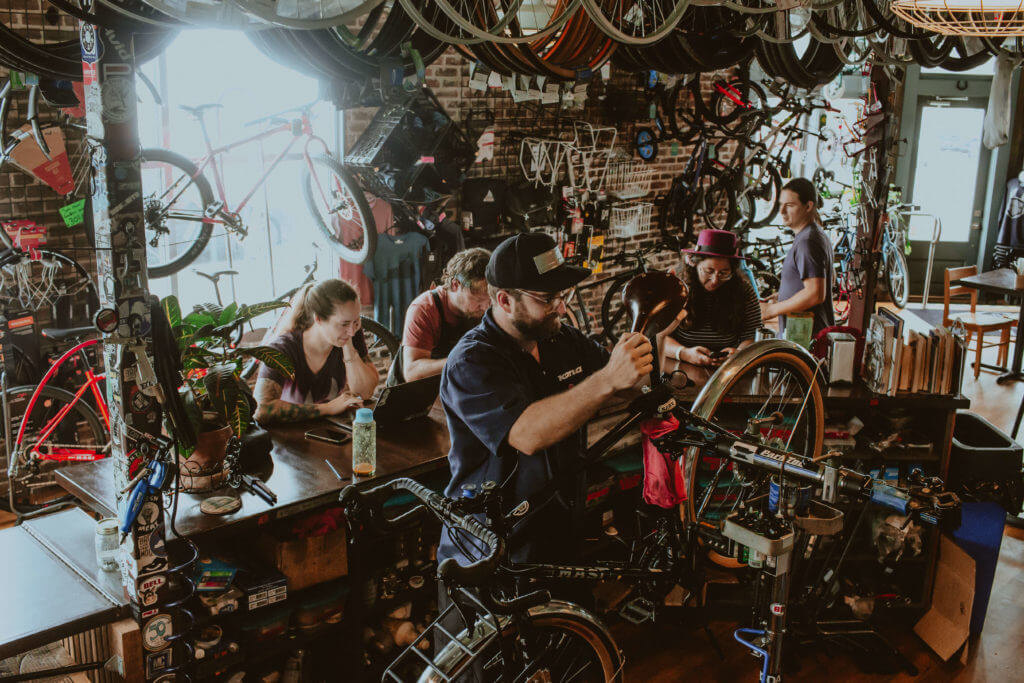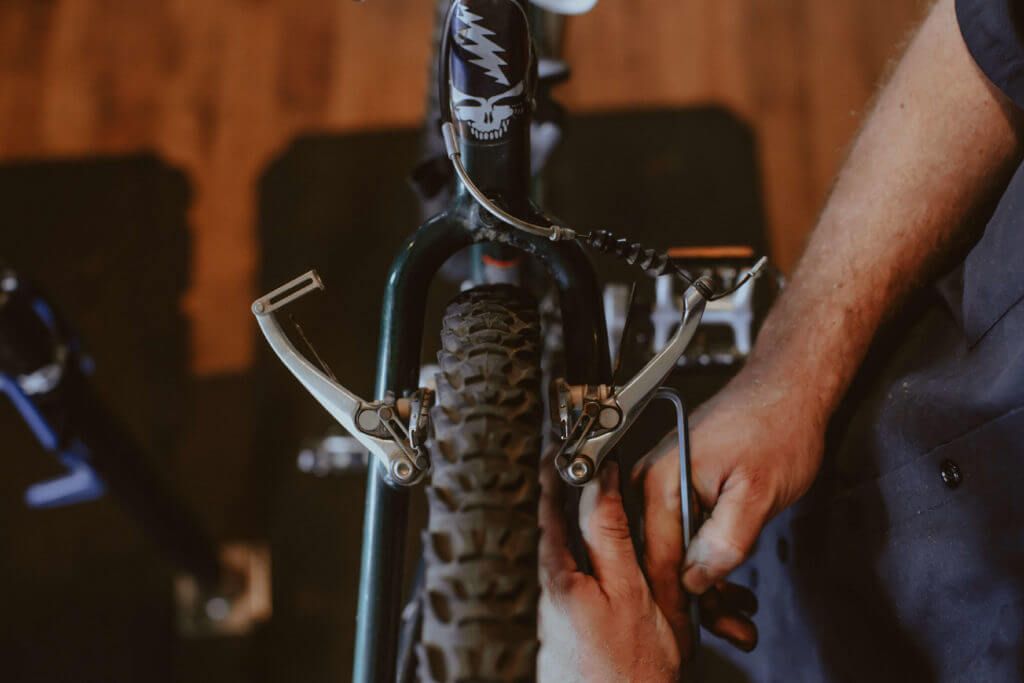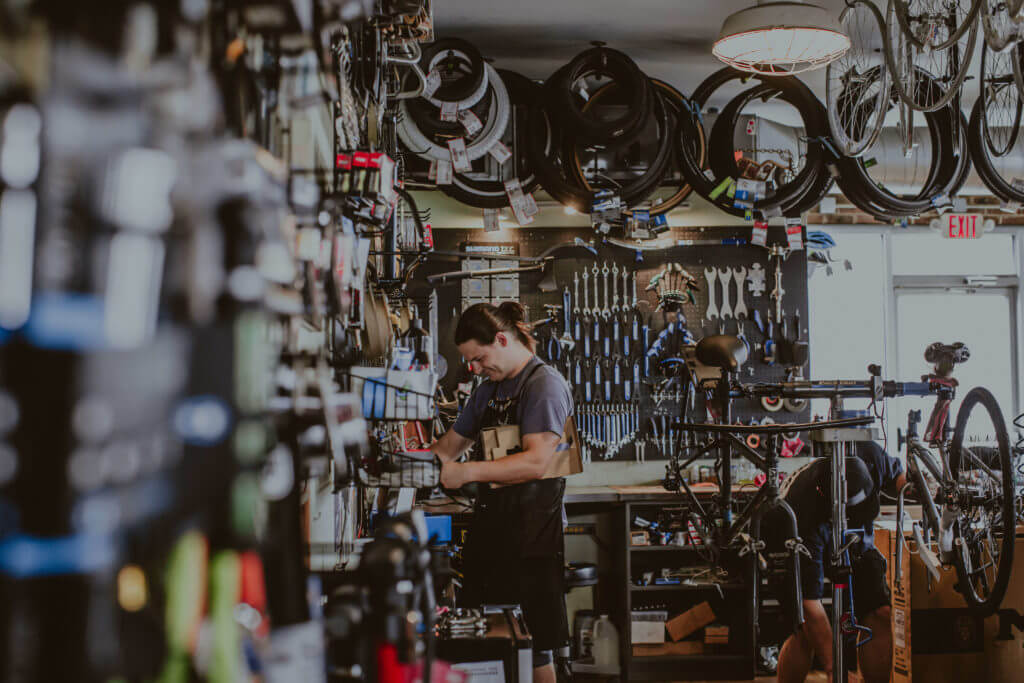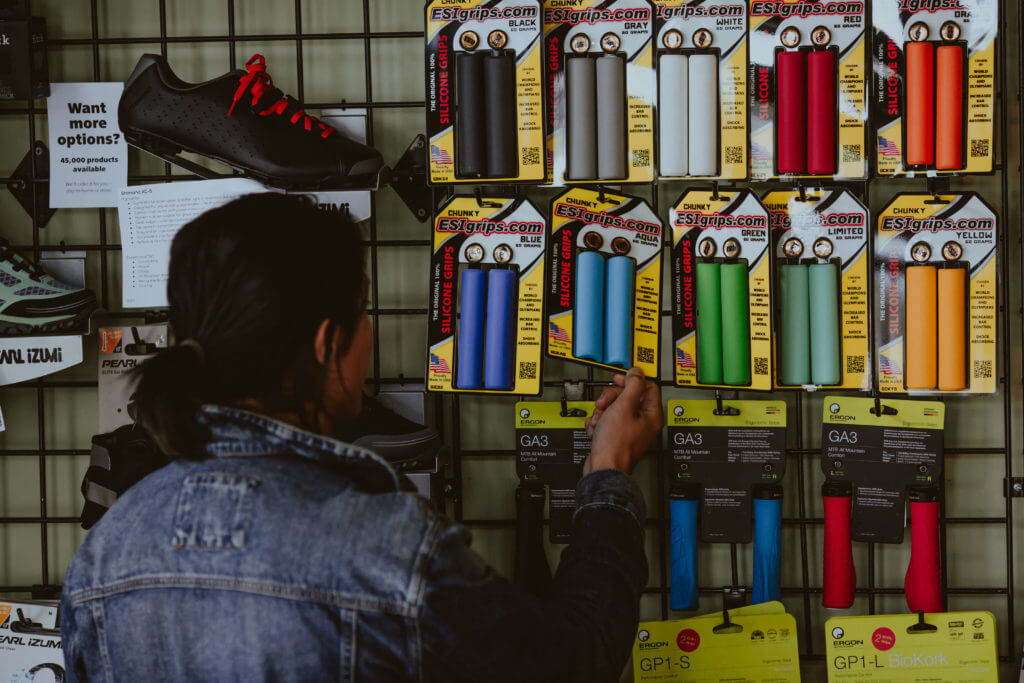 Make it Roll ($40)
Front and rear brake adjustments
Front and rear gear adjustments
Make it "Run Good"! ($60)
Everything from the Basic Tune
Minor wheel truing front and rear
Adjust Bearings for front and rear hubs, headset, bottom bracket
Make it Fly! ($115)
Everything from the Advanced Tune
New Cables & Housing included (Tandems and recumbents excluded)
Resurface brake pads and brake surfaces
Make it New! ($185)
Everything from the Major Tune
Labor for tire and tube installation included
Disassemble & degrease drivetrain
$25 parts credit (not valid for labor)
The Big 'O'verhaul! ($250)
Complete disassembly and reassembly
Everything from the Tune & Clean
Bike Wash and Frame Polish
Frame Saver Application for an extra $20
Face & chase bottom bracket and headtubes
Disassemble and repack bearing assemblies
$40 parts credit (not valid for labor)
Just need a quick tweak here and there? No problem! We have individual labor items priced out for adjustments and installs!
Derailleur Hanger Alignment: $25
Wheel Truing: Starting at $20
Bearing adjustments: Starting at $10
Installation and Assembly
Tire/Tube install: starting at $10
Accessory Installs: Starting at $5
Cable installation (housing and basic cable included): $20
Brake Install: Starting at $15
Derailleur installation: $20
Disassemble and package bike for shipping: $75
Disassemble bicycle for painting: $45
Spoke Replacement: $30 (first spoke included)
Professional Wheel Builds
Nothing excites us in the service department at Broomwagon more than the opportunity to build you a new wheel! Handbuilt wheels are reliable, completely customizable, and just a joy to roll on knowing they were confidently built with your needs in mind! All wheels built at Broomwagon are:
Finished with DT Swiss Spoke Freeze
Tuned to correct and even tension
Guaranteed with lifetime truing (damage from accidents or neglect not covered)
Come with 10% off all components when 100% of parts are purchased here!