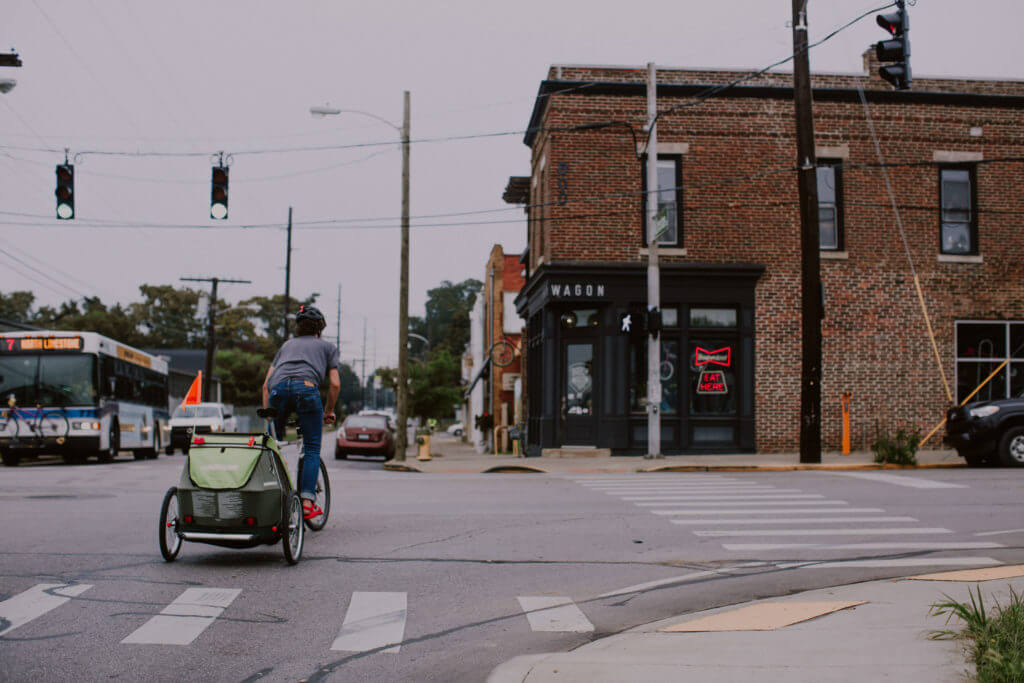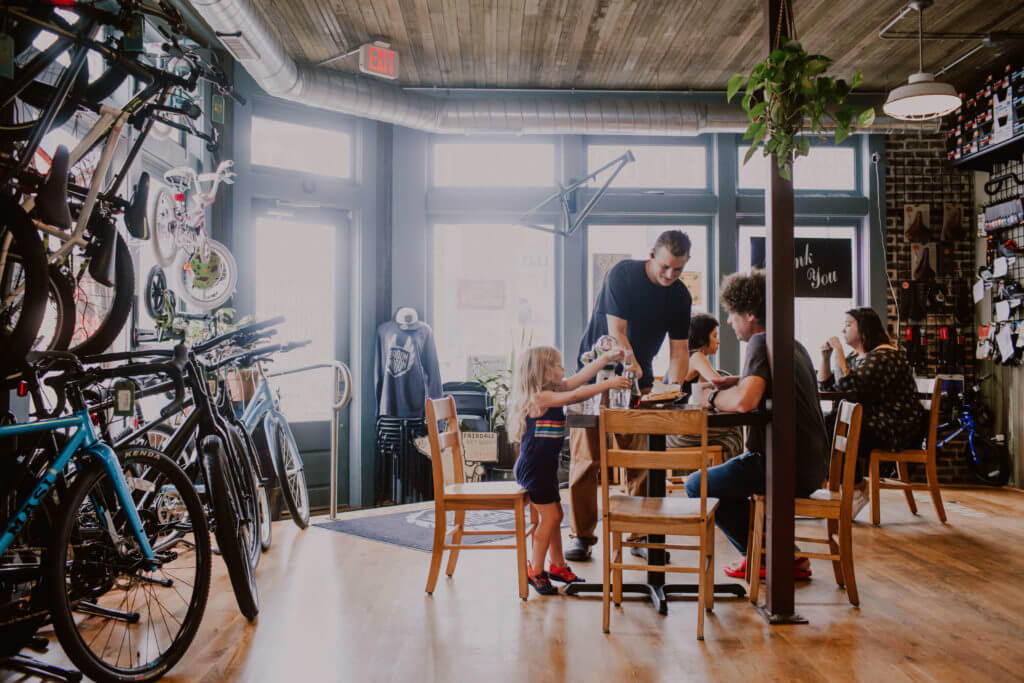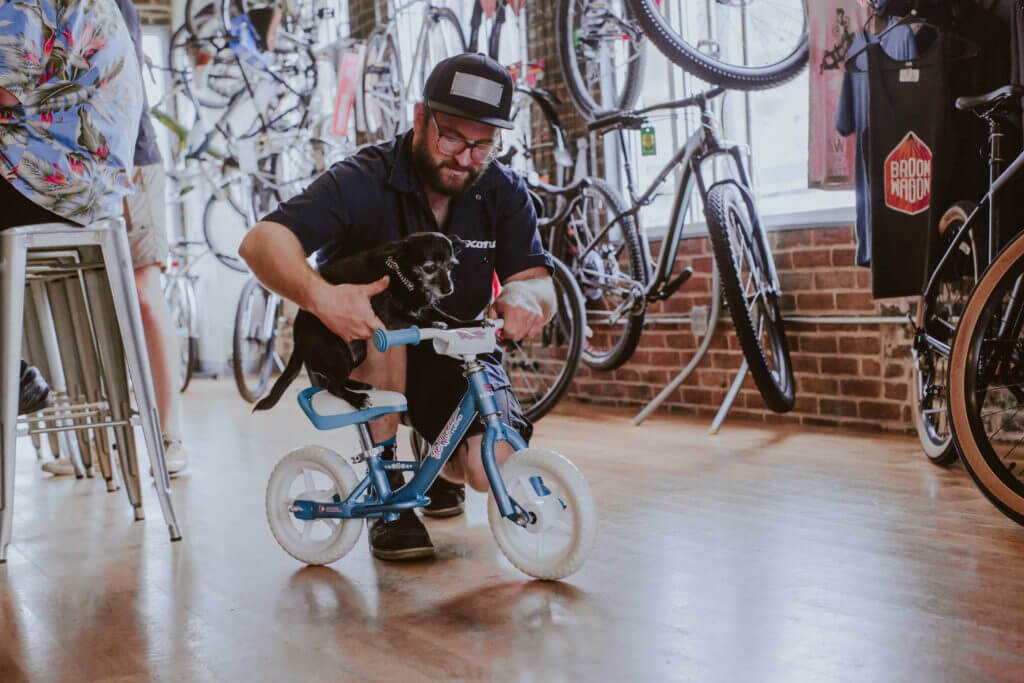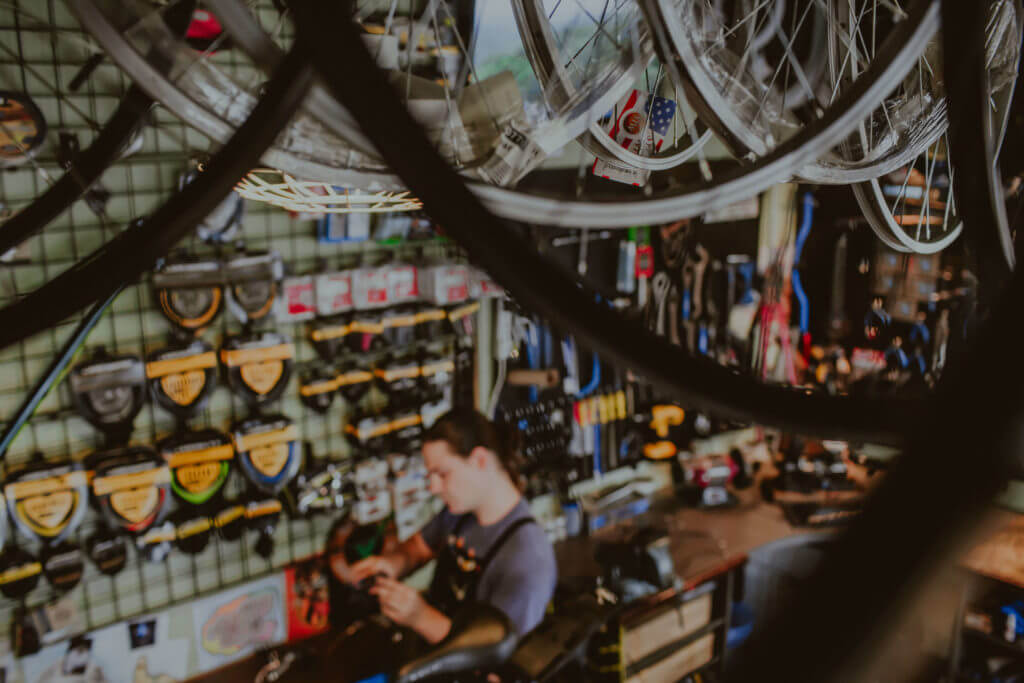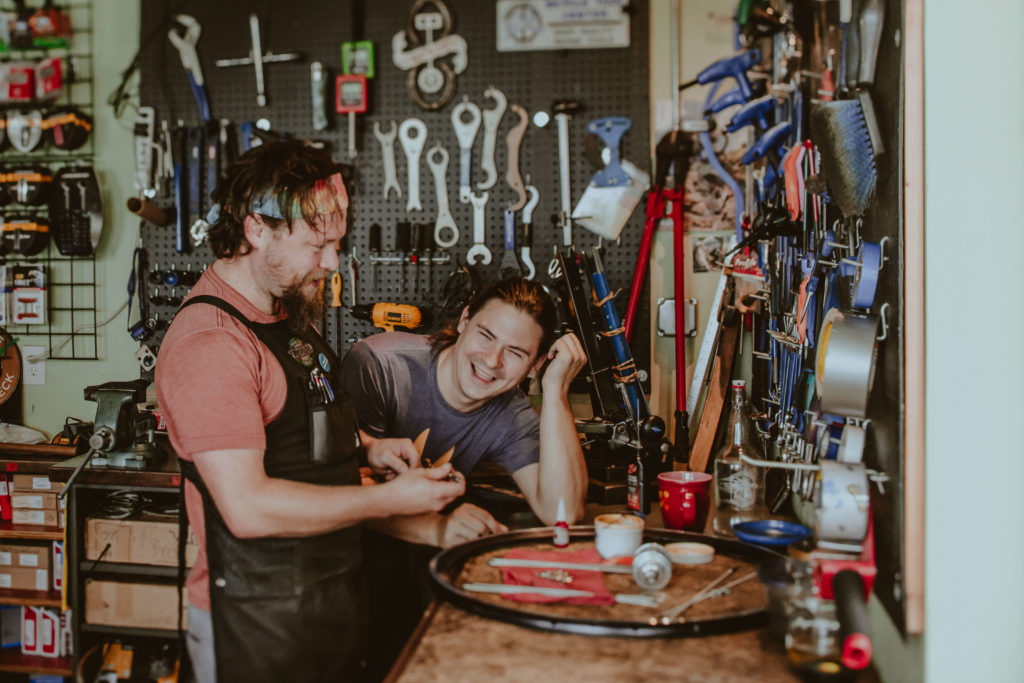 In European bike-race culture, "The Broomwagon" is a mechanic van/first aid crew that "sweeps" behind a race, picking up injured or worn out riders unable to make it to the end and fixing broken bikes that have fallen behind. It was the perfect symbol of what we hoped to become for our local bike culture.
The Broomwagon Cafe is a powerhouse with just about anything you need to wake up, satisfy the gullet, or relax the nerves after a long ride or a tough day at work… Add wifi, ample seating, a sunny courtyard with picnic tables and food/flower gardens, with a kid and pet friendly atmosphere… and we have become a neighborhood hot-spot with dozens of daily regulars.
We are not a typical bike shop. Broomwagon's bike service is done right before your eyes at our bike bar. We have no back room stands. Our mechanics are in the public view as we aim to educate and engage our customers as much as possible.
Secondly we are not a "Big Three" dealer. We run our own show with the vendors we like. Our walls and our floor are only stocked what we find particularly cool and necessary. We don't believe in stocking huge amounts of inventory, and then having to push it on our customers to keep it moving. We believe in learning from our customers about their personal riding style and helping them figure out for themselves what is best for their specific needs.